Kdb+ Consulting
TimeStored can provide the highest quality kdb+ development consultants. Our consultants range from architect level kdb experts that can design your system from the ground up to deliver a full market data platform. To smart motivated junior level candidates that can deliver on clearly assigned tasks. These consultants can help with your projects either onsite, near-shore or TimeStored have particular expertise in delivering full projects.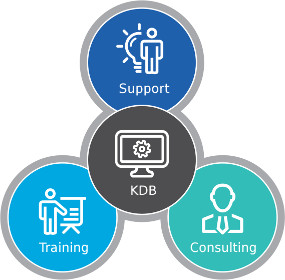 Delivery Methods
We will work with you to deliver the expertise you need in the manner that most suits your business needs and price point. Whether that delivering consulting:
On-site at your premises
Near-shore
Full Project Deliverables
From requirements gathering, prototyping, business analysis, development, testing to full project management services. We can deliver the highest level of kdb expert in the way that most suits your business requirements.
What We Deliver
Architectural Advice
System monitoring and event handling
Developers with technical, financial and market data expertise
Overnight batch processing support
Bulk importing of data
Kdb Query advice - how to form a query, optimization best practices.
Request Further Details
We were new to kdb+ and were unsure how to best design our system to take advantage of kdb+. TimeStored provided knowledgeable consultants that accelerated the speed at which we could deliver to the business. With the help of their two consultants we delivered the first part of our project in almost half the time we had initially projected.