This DuckDB demo was part of a Modern Databases for Finance series that was presented to finance firms in 2023 and now made public.
The presentation is by developer relations advocate Gabor Szarnyas. You can download the slides.
DuckDB Finance Database Demo
DuckDB is the The SQLite for Analytics
DuckDB Design Goals
Easy-to-deploy SQL database
Performance of a data warehouse
Portable anywhere
Fast
Features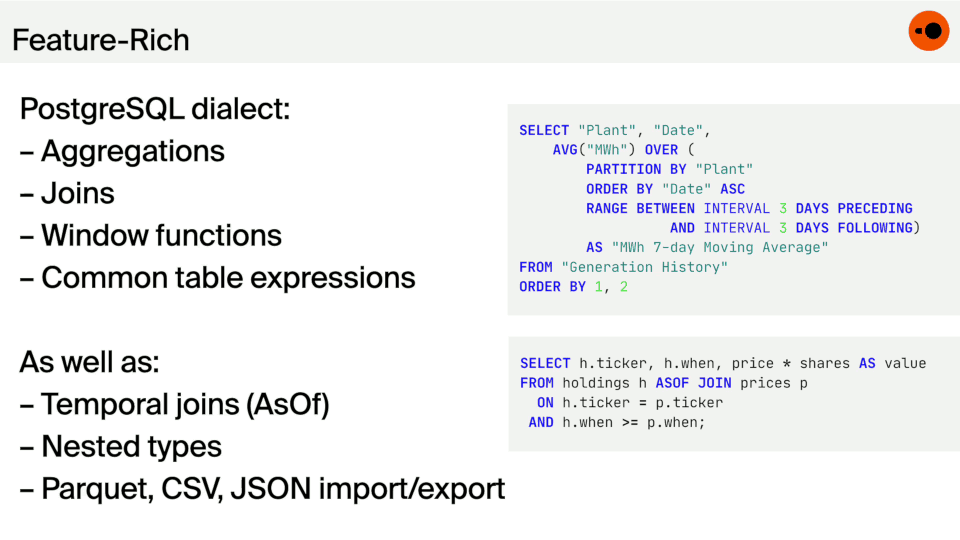 DuckDB Database Visualization
Both Pulse and qStudio support DuckDB as well as 30+ other data sources.