Kdb+ Support
We recognise that kdb+ has a steep learning curve and that even experienced users can run into issues that may block progress for hours or weeks. Here at TimeStored we offer expert support services to help reduce that learning curve and prevent technical issues affecting your business. Our experts have encountered many kdb+ problems before and solved them so that you don't have to. allowing you to instead focus on your business needs.
We've found our service is useful to firms that want to:
Focus on delivering business value by having technical experts on call.
build in-house expertise but needs initial help and knowledge transfer
Augment their team with short term expert help
Support their system outside core hours
We offer support contracts to provide: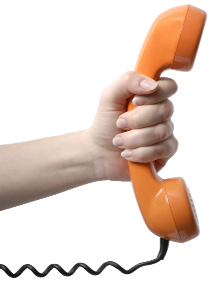 Email support of kdb+ related issues with guaranteed turnaround time.
Kdb+ Telephone support on a business day or 24*7 basis.
Emergency onsite support of a dedicated kdb+ exert as when needed
Access to member only support articles detailing common kdb+ technical issues.
Benefits from our service:
kdb+ best practice instructions and help from recognised industry experts.
Quick resolution of technical issues that would otherwise cost significant time.
Emergency help for rare event scenarios from experienced engineers that can resolve the issue quickly.
Guaranteed quick responses within the service level you ask.
Request Further Details
---
Examples of What We Deliver
Architectural Advice
System monitoring and event handling
Overnight batch processing
Bulk importing of data
Kdb Query advice - how to form a query, optimization best practices.
Example Support Queries
I want to pull kdb+ data into matlab is this possible?
My query "select ...... from trade" is running slow can you help me?
How can I load a csv file of data into my partitioned database?
My tickerplant crashed and I need to find out why and restore it. How I I do this quickly?
This piece of code keeps throwing an error, what does this error mean?
....
Our goal is to quickly concisely help you fix your problem and learn more about kdb+. We've helped countless users with problems similar to those shown above. Here's what one customer said after the first month:
We were new to kdb+ and were unsure how to best design our database structure to take advantage of kdb+. The expert guidance we received from timestored prevented us making costly mistakes early on that would have caused us a lot of headaches to fix later.