This DolphinDB demo was part of a Modern Databases for Finance series that was presented to finance firms in 2023 and now made public. It outlines:
DolphinDB Architecture
Common Use cases
Streaming Features
The presentation is by Yangchun Chu, DolphinDB Chief Operating Officer.
DolphinDB Finance Database Demo
What is DolphinDB?
High performance time-series database
batch processing framework
Stream processing framework
Programming language + 1500 functions
Developed by Wall Steet quant finance veterans and purposefully built for quant finance use cases
Common Use Cases
Market data
Quant trading strategy development
Algo Trading
Market making
Risk management
DolphinDB Architecture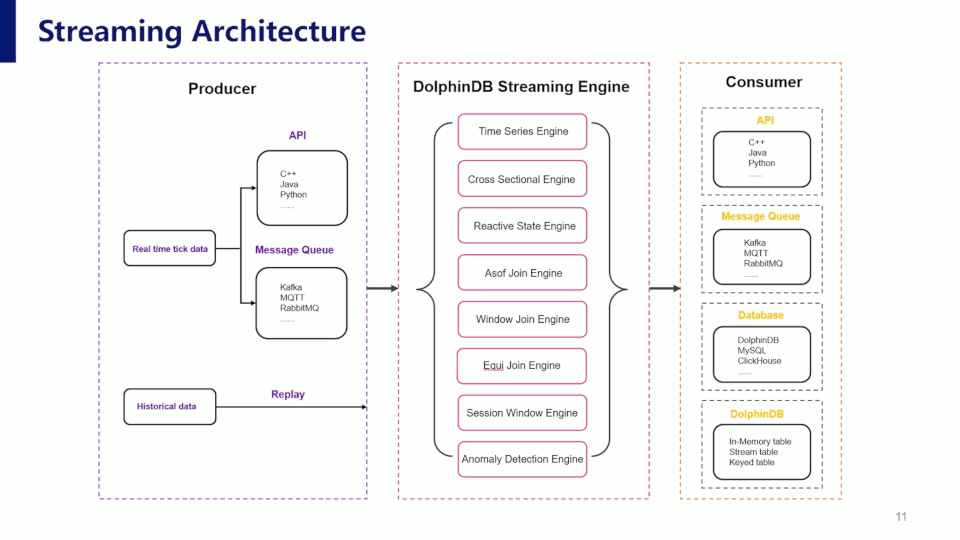 DolphinDB Database Visualization
Both PulseUI and qStudio support DolphinDB as well as 30+ other data sources.