November 29th, 2022 by John Dempster
A massive thanks for those that got in touch last month to wish us well on our new product launch. It has been exciting seeing the uptake and receiving user feedback. A particularly big thanks to JP/VS/JC/IL and MC.
Based on user requests, the largest developments since last month have been:
Security integration – to allow firm wide rollout. We now support both Apache proxies and kdb based authentication.
Chart Customization – Configuration of 100+ chart attributes from the UI.
Improved PostgreSQL support – Expanded query support and updated drivers.
If you need fast visualization or tableau is proving too slow, this is your chance to get in early and help steer development to solve your problem.
Contact us, if you have any feedback or need assistance with configuration.
Issues can be posted to github and source is available for customers.

Pulse – kdb+ Streaming Subscriptions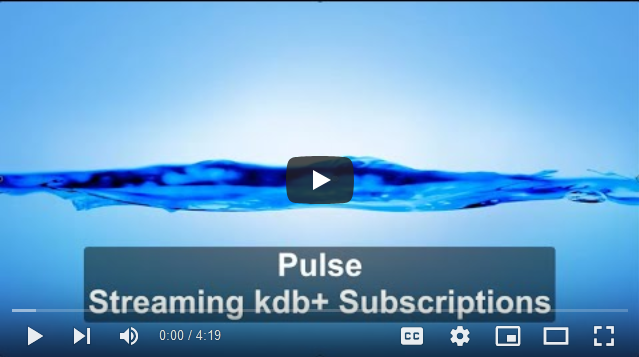 Pulse – example customization